Juggernaut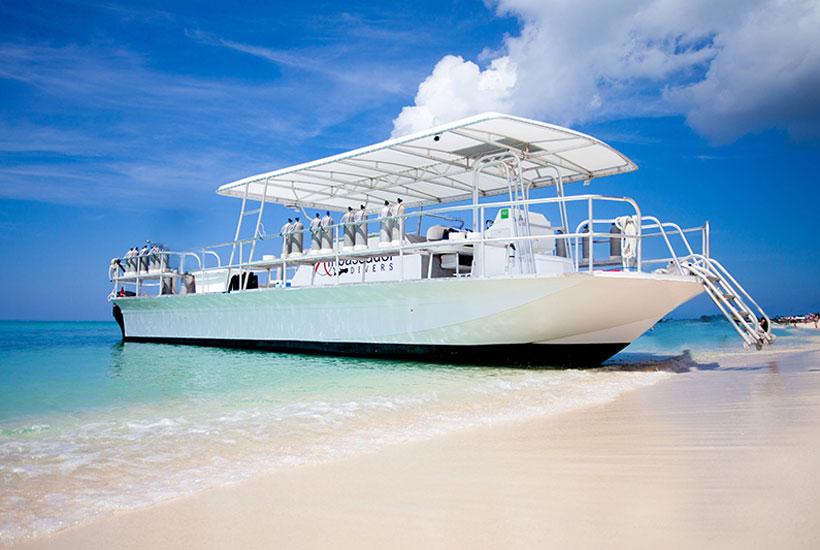 This is it! The absolute most comfortable dive boat in the Cayman Islands and the latest addition to our fleet! Designed locally, Juggernaut starts with a Chris Craft Aquahome houseboat hull and is powered by a total of 600 hp of quiet Suzuki four stroke power. Her wide open deck is layed out with comfort in mind. Spatious walk ways make for easy movement around the vessel. Multiple entry points into and out of the water assure you the maximum fun on your dives with possibly the most spacious platform per diver in Grand Cayman and truely the best of all Cayman dive boats!
Anna Capri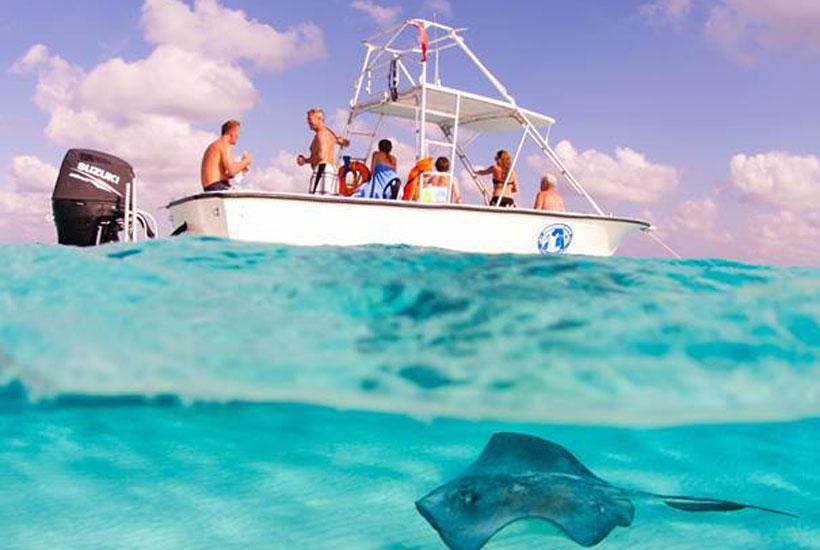 Our Anna Capri is a custom made hand laid fibreglass hull powered by a 225 hp Suzuki making this our fastest dive and snorkel boat! This 1985 vessel has an interesting history in Grand Cayman as she was a part of one of Cayman's original dive operations Parrot's Landing. This boat was designed for big water. Her narrow beam makes for a smooth ride in all types of seas. Jason, the owner of Ambassador Divers, reclaimed her, stripped her down and did a complete rebuild from the ground up in 2009. Her custom swim deck and dive ladder make for genuinely easy and safe entry and exit. We take either 8 divers or 12 snorkelers aboard.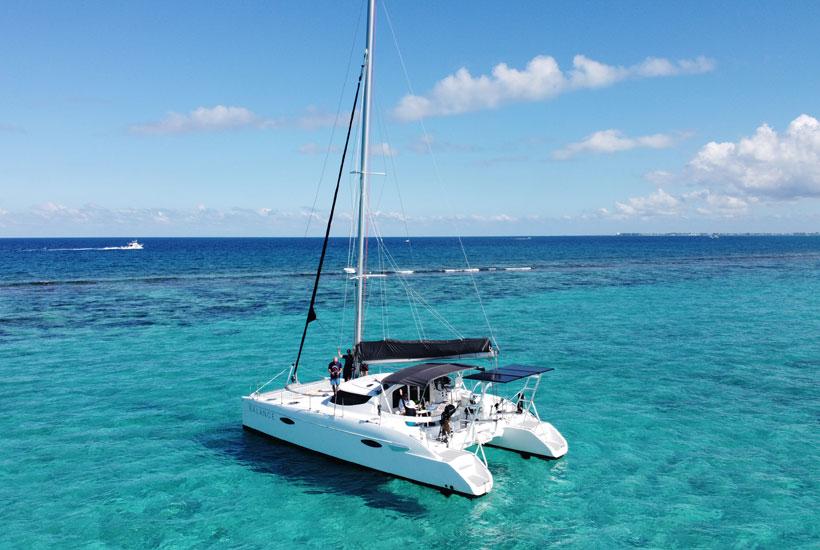 Sail away in luxury and style! Built in 2008, the Balance is a 40ft French made Fontaine Pajot Lavezzi, with all the amenities of home. Cool off and relax inside in the air conditioning or lounge outside in the sun on the trampoline. Take your family away on an unforgettable experience snorkelling in the finest Grand Cayman has to offer. Unfurl the Sail and let the wind take you off on a sunset cruise through the North Sound, available for private charters and sun set cruises.

Introduction Stingray City Cayman is a unique and captivating destination that offers visitors the opportunity to interact with these majestic […]