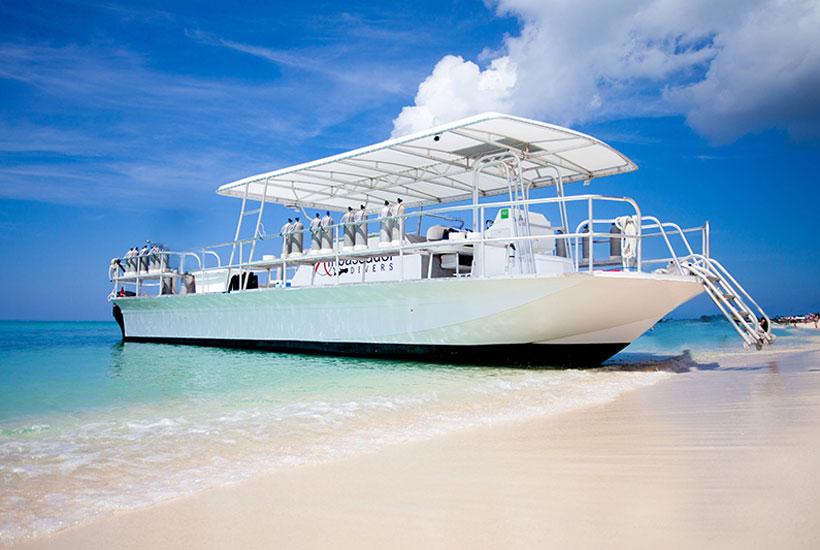 Sign up for one (or both!) of our daily 2 tank dive trips! We depart at 7:45 AM every morning and at 12:45 PM every day from our Dive Center located conveniently at the Comfort Suites Resort, right next door to the Grand Cayman Marriott Beach Resort.
A deep dive (max 100ft) and shallow (max 60 ft) are always on the menu for the morning dive set, and recommend for certified divers with wall and deep experience. For those brand new divers, those getting back into it, or those who just prefer a longer bottom time; the afternoon double shallow (max 60 ft) are the dives for you! The morning trip returning to beach at 11:00 AM and the afternoon at 4:00 PM makes for a reliable way for you to plan your vacation.
You don't have to worry about driving on the left, as our friendly staff is happy to transport you to the boat from the shop and unload onto the most beautiful of Cayman beaches; Tiki Beach. Climb aboard our diving vessel: the Juggernaut, as she waits for you with calm blue waters behind her. Most of our dives sites are within a short 10-15-minute boat ride, with your gear pre built for you, all you'll need to do is suit up and jump in!
With 365 dive sites around the island we have the greatest selection of amazing sites for all levels of divers. Deep dives, swim through, wrecks and reefs; from the Discover Scuba divers, to Dive Masters there is something exciting and beautiful to see for everyone. With a maximum of 12 divers, enjoy the company and different experience on board and with endless amounts of diving stories.
We do not predetermine sites as it is always based on water and weather conditions and the availability of the mooring balls. But we are happy to take site requests and will do our very best to catch that mooring first for you! Join us for an amazing adventure on the North, West and South sides of the island and have your own scuba story to tell!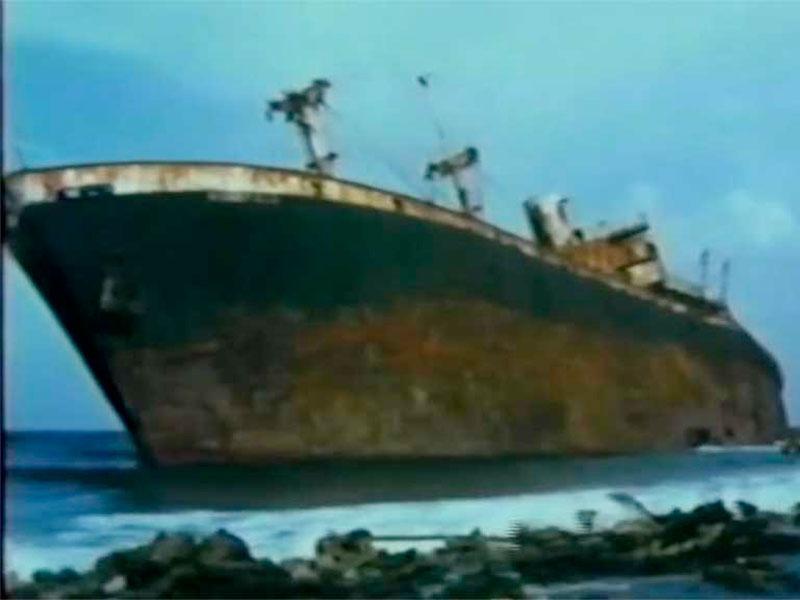 Narrated by Lloyd Bridges, SCUBA features Grand Cayman underwater in 1973 Long time friend and fellow diver Brooks Fleig shot […]