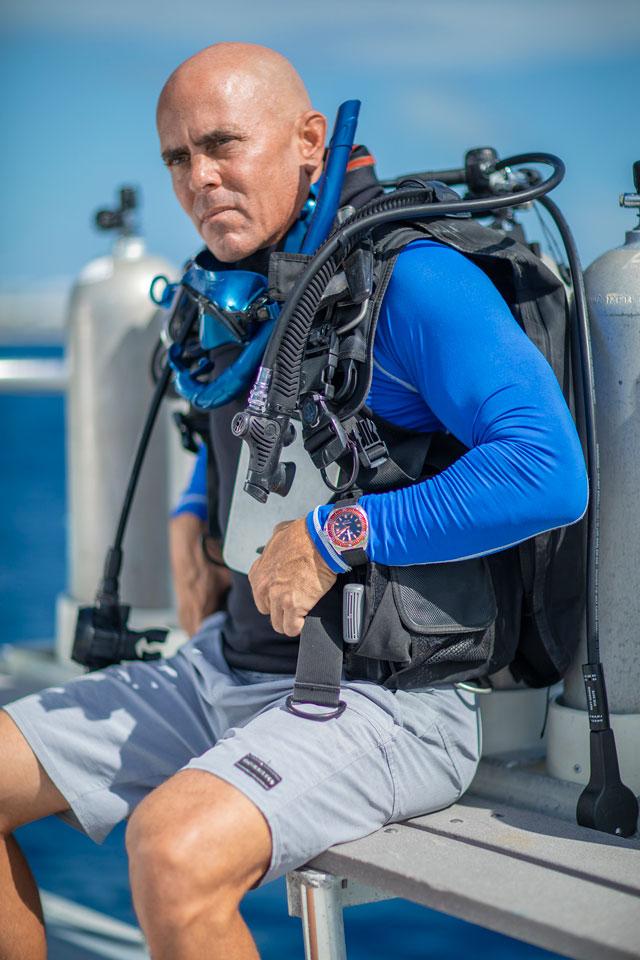 Are you ready to bring your diving knowledge and skills to a professional level, and maybe pursue a career in scuba diving?
A PADI Divemaster is a diving professional with as diverse tasks as (for example)
• Organizing and supervising diving activities for certified divers
• Assisting PADI Instructors teaching student divers at all levels, helping students overcome possible learning difficulties, and insuring a safe and fun learning environment
• Teaching specific courses independently, like Refresher Programs for certified divers who have been out of the water for a while, or Discover Scuba Diver sessions in a pool or confined open water (after additional training for DSD Leader)
• Running all kind of dive center logistics as a member of the professional team
During our PADI Divemaster course, in less than 3 months, we bring all your relevant skills and knowledge to the required level, and give you a real-life insight into what it looks and feels like to work in a professional dive center. Also, you will get to dive a lot! Your Dive master certification is an important milestone on your way to maybe becoming a PADI Open Water Scuba Instructor. Start your training in a truly professional environment, and you will be well prepared for any future steps!
Prerequisites: 18 years old, PADI Rescue Diver with a minimum of 40 logged dives, Emergency First Response training and certification completed within 24 months, medically evaluated and cleared for diving by a physician within 12 months
PADI Divemaster Crew pack included in course. Must sign up minimum two weeks in advance for course materials to arrive.
Ready to become a professional diver! Want to spend your time learning the ropes of how a Caribbean dive operation works. In less than three months we can introduce you to the ins and outs of teaching brand new students, assisting in continuing education divers, leading divers, and the what and what not to do during a proper surface watch. Grow your personal knowledge, upgrade your quality of skills and build the confidence to take an unsure diver through their personal growth and success!
Specialty Certification
Grand Cayman Lion Fish Culler
Lion fish are an invasive species in the Caribbean, native to the Indo-Pacific region of the world. With no natural predators and a voracious appetite combined with an unbelievable reproduction rate, these fish are devastating our ecosystems and reefs. With your help we can remove these fish from our beautiful waters and save our reefs. Your journey starts with a presentation about how we ended up here and why there is a need for culling. Learn about their physiology and venomology, and what we can do before, during and after a cull to help! Have some dry land practice with the pole spears and you are ready to go diving. Your instructor will show you the proper way to swim, cull and store lionfish underwater. The best part? You get to keep what you catch! Lionfish are delicious! Our partner restaurants are happy to create a tasty taco or curry up for you! Doesn't get much fresher than that!
PADI Medical form required. Minimum open water diver
Inquire more about other specialties:
Deep Diver
Enriched Air
Delayed Surface Marker Buoy
Search and Recovery
Underwater Navigation
Night
Peak Performance Buoyancy
Project Aware
Fish ID
And more!
Introduction Stingray City Cayman is a unique and captivating destination that offers visitors the opportunity to interact with these majestic […]